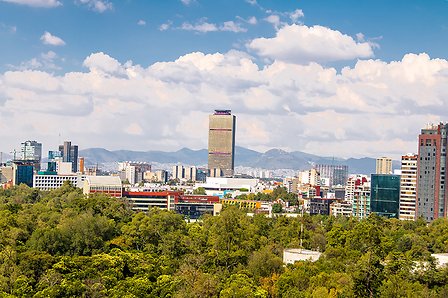 In Mexico, Solvay is a Multi Business Office (MBO) with operations that import and distribute a wide range of products to its clients. 

Solvay has been operating in Mexico since 1961, when Rhône-Poulenc set up its first subsidiary, which in 1998 became Rhodia. 

Solvay's employees in Mexico are dedicated to providing products and services of the highest quality to serve client demands. In addition, the team is committed to operating in accordance with the principles of sustainable development, cultivating long-term relationships with clients.
Solvay offers a safe working environment for all its direct and indirect employees. Its organization in Mexico is better known as Caricam (Caribbean, Central America and Mexico), with offices in Mexico City and Guatemala, where our sales centers are, selling products and services to Mexico, the Caribbean and Central America.
Solvay develops high added-value, innovative, sustainable and competitive solutions, tailored to the demands of its end customers for the following markets:
Consumer Goods & Healthcare
Electrical & Electronics
Building & Construction
Automotive & Aeronautics
Agro, Feed & Food